Dear User, To help the participants in Controllab's Quality Control (QC) solutions regarding the routine demands, the configuration of system alerts is available on the Online System.
What is the system alerts setting?
A feature that enables in your user profile, which alerts will be signaled when accessing the Online System.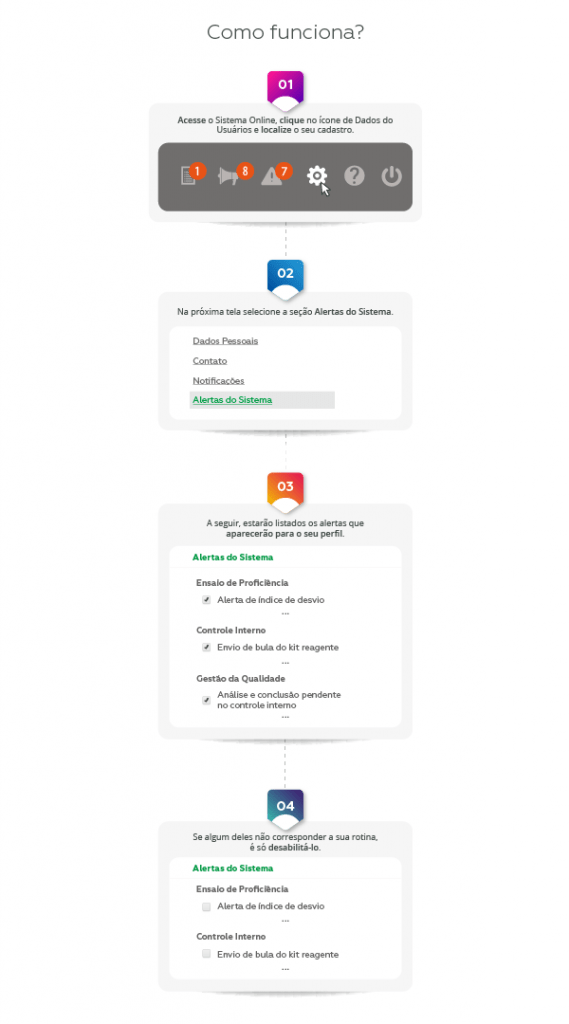 The alerts will continue to be improved to simplify information management and integrate quality solutions for all segments.
Certain of your satisfaction,
Controllab Team