WELCOME, WE ARE CONTROLLABWe are the largest Brazilian laboratory quality control company
Since 1977 we have been working with the objective of sowing quality and we are committed to taking care of life. The company´s history of over 45 years is based on the commitment to offer complete and integrated solutions in quality and assertiveness of laboratory results.
The services provided by Controllab facilitate routine for laboratory accreditation processes and regulatory bodies in the broadest portfolio on the market: there are more than 3,500 tests.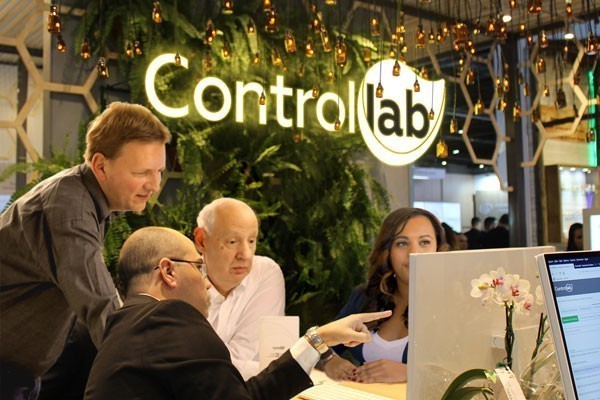 We are a full solution company in several segments: clinical, blood bank, veterinary, microbiology and physical-chemical tests for medicines, food, sanitizers, water and effluents, fuels and others, among services that serve hospitals and industries.
With a focus on developing the best user experience, we help clients to provide accurate, indisputable services and that stand out in the national and international markets. We have unique know-how in quality control solutions. We have the exclusive support of important scientific societies and the recognition of the main standards related to our performance: ISO 9001, 17025, 17034 and 17043.
Vanguard, leadership, quality and professionalism: Controllab is represented by the trajectory of Mr. Marcio Biasoli, son of a pharmacist, from where he inherited the deep respect and concern for the health of the population.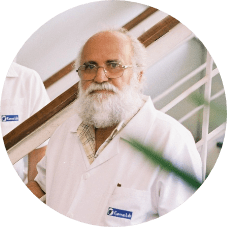 Marcio Biasoli
Controllab President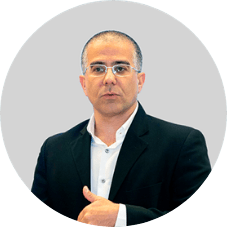 Vinícius Biasoli
Diretor Executivo Controllab
The Controllab team is formed by a team with more than 300 direct employees, allied to an extensive scope of technical-scientific advisors who maintain their commitment to updating, innovation and the quality of services. Installed in Rio de Janeiro, in approximately 10,000 m2 of built area, Controllab is divided into two structures:
Designed to comply with Good Manufacturing Practices for items for Proficiency Test, Internal Control, Reference Materials and Control Strains. It has areas of chemical and biological production, quality control laboratory, sterilization areas, cold chambers and freeze dryers.
It encompasses all sectors involved in the proficiency test, calibration, advisory, training and business administration management process. Among them, Customer Management, Quality Assurance, Service and Project Management, Information Technology, Marketing and New Business.
All processes
are conducted according to Good Manufacturing Practices of the Ministry of Health, AOAC/ISO/IUPAC International Protocol (homogeneity and stability of items), ABNT NBR ISO/IEC 17043: 2011 (Conformity Assessment - General Requirements for Proficiency Tests ) and ANVISA/GGLAS 02/43 procedure.
Our values and principles are solid and we want to spread them even more, as we are sure that they are what unite us with our partners and customers.
To provide efficient services, guaranteeing indisputable performance and accurate results for our customers.
To be references in the Americas in offering services and technologies for quality control, providing reliability for laboratories and safety for citizens.
Competence, experience, confidence and innovation.
Offer services that meet the real needs of our customers through the search for new opportunities and constant technological updating, keeping our quality management system in a continuous process of improvement, with total involvement and commitment of our employees, attending
Note: all Controllab services are supported by procedures for handling doubts, suggestions or complaints. These procedures are available for consultation by the interested parties.
Accreditations, Certifications and Qualifications
Continuous improvement, based on quality and reliability, provides Controllab with the following recognitions:
click on each of the stamps to view the scopes and get more details
Controllab Branding Guidelines
In January 2021, Controllab announced the evolution of its brand. Following the company's trajectory, the new branding reflects the zeal for quality and care for life.
Note:
Controllab
grants the laboratories registered and active in the
Proficiency Test
the authorization to use the
Quality Control
Seal (CQ Seal) in their media. The QC Seal is
evidence of active and continuous participation
in External Quality Control.